Print
News | Noticias | Nouvelles
Title
Taller de elaboración de adobes y relieves
Adobe and reliefs workshop
Image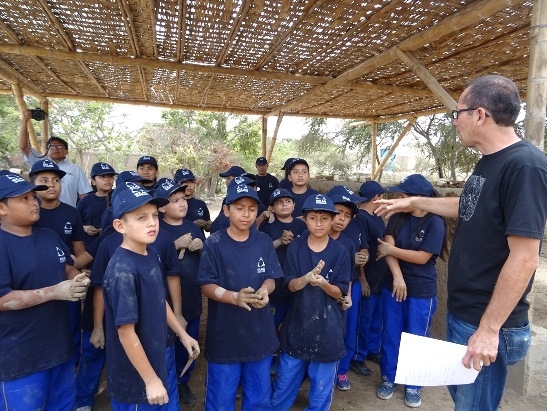 Participation
El día 26 de abril se realizó un taller con escolares en el Museo de Sitio Chan Chan, donde se enseñó a los educandos como se elaboraban en tiempos prehispánicos los adobes con los que se construyó la ciudadela de barro de Chan Chan, declarada Patrimonio Mundial de la Humanidad por la UNESCO. También se elaboraron relieves de motivos iconográficos chimú para sensibilizar a través de un programa lúdico a los escolares participantes.
El objetivo principal del taller fue interesar a la población acerca de las técnicas constructivas prehispánicas cuya durabilidad a través del tiempo es ejemplo de nociones de prevención de riesgos que se manejaban desde la antigüedad y que deben ser replicadas por las nuevas generaciones para asegurar su sostenibilidad.

On April 26, a workshop was held with schoolchildren at the Chan Chan Site Museum, where students were taught how the adobe bricks were made in pre-hispanic times and were used to build the Chan Chan mud citadel, declared by UNESCO a World Heritage Site. The workshop also involved making reliefs of chimu iconographic motifs to raise the participating schoolchildren's awareness through playful activity.

The main objective of the workshop was to draw the population's attention to prehispanic construction techniques and their durability as an example of notions of risk prevention that were used since antiquity and that must be replicated by the new generations to ensure their sustainability.

Place
Bosque del Museo de Sitio Chan Chan, en la ciudad de Trujillo en el departamento de la Libertad
Organisation
Grupo Peruano EULAC, ICOM Perú, Museo de Sitio Chan Chan. DDC La Libertad